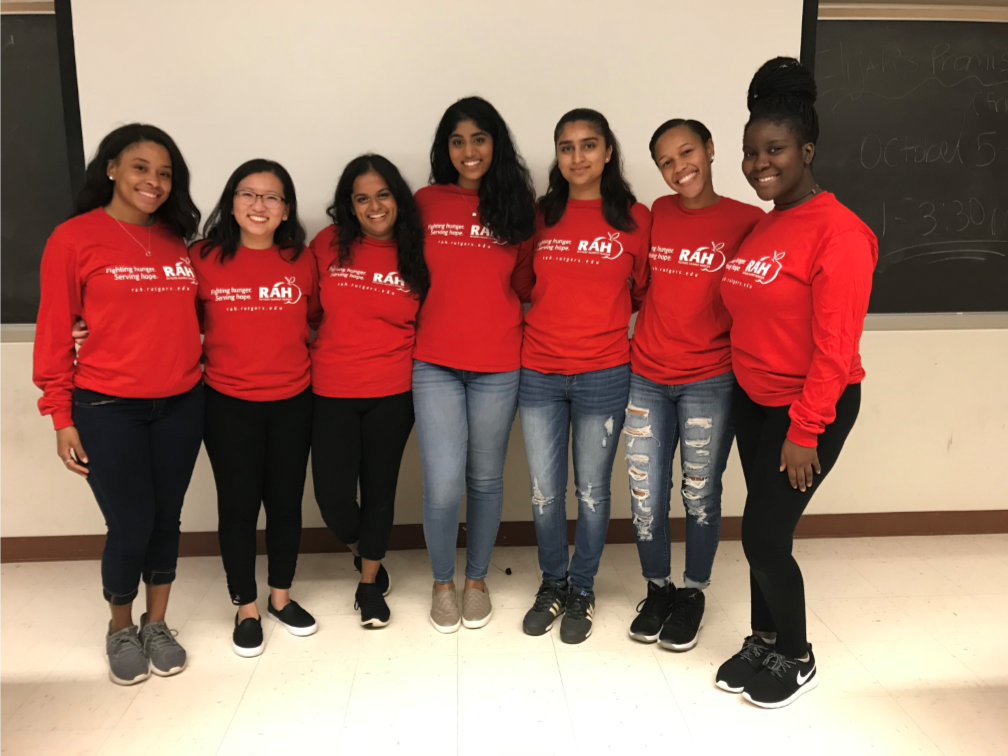 Student-Organized Rutgers Against Hunger (SO RAH) is a student extension of RAH, which aims to address the complex and pressing issues of hunger through education, outreach, and activism among the Rutgers community.
Through raising awareness of hunger in New Jersey, SO RAH focuses on coordinating local food drives, hosting fundraising events, and planning volunteer opportunities to assist those in need.
The organization hosts general interest meetings one time per month and is always pursuing opportunities to partner with other university student organizations and departments.
Tuesday, November 20, 2018:
Sydney Menzies from SORAH discusses how students can get involved with the organization and volunteer to fight hunger!
SORAH Fall 2018 Event Schedule:
September 26th – First General Interest Meeting
October 5th – Elijah's Promise Trip
October 12th – Elijah's Promise Trip
October 20th – RAH Football Homecoming Food Drive
October 24th – General Meeting
November 4th – Farm Gleaning
November 14th – RAH Volleyball Food Drive
December 5th – Meal Packing Event
December 3rd-December 19th – Adopt-A-Family
Current Board Members
President: Shivani Rao
Vice President: Kajal Desai
Secretary: Janelle Taliaferro
Treasurer: Luana Xu
Public Relations Chair: Sydney Menzies
Community Outreach Officers: Sana Ali & Ronica Jeannot
If you are interested in supporting or getting involved with SORAH, please email studentorganizedrah@gmail.com.